Avaya Phones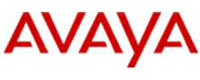 Headset Adapters for Avaya Business Phones
If you have an Avaya IP Phone and you need a headset, we have the solution that allows you to connect a standard 3.5mm audio plug computer headset to your phone. There are two primary adapter types for Avaya phones, and you should check your phone model before ordering:
Avaya 16xx and 96xx series phones.
All other Avaya phone models.
If your Avaya phone model is in this list, you should choose the Avaya Headset Adapter with Black/Red jacks:
Avaya 9608, 9610, 9611, 9611G, 9620, 9620L, 9621, 9630
Avaya 9640, 9640C, 9641, 9641G, 9650, 9650G, 9650C, 9670
You should select the Avaya Headset Adapter with Grey/Red jacks if your phone model is in this list:
Avaya 1408, 1416, 1608, 1618
Avaya 2410, 2420
Avaya 4606, 4610, 4610sw, 4620, 4620sw, 4621SW, 4622SW, 4625SW, 4630, 4630sw
Avaya 5410, 5420, 5610, 5620, 5621, 5625
Avaya 6416D+M, 6424D+M
Avaya 9404, 9406, 9408, 9504, 9508
If you are not sure how to find your Avaya phone model, please contact us.